Services
Our reputation is extremely important to us and we will ensure every project we do has high-quality workmanship and open, honest communication with our clients.




About Us
Gareth Collins Building Ltd is a locally owned and operated building company based in New Plymouth, and build Taranaki wide.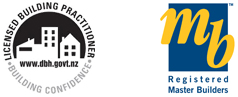 Our Team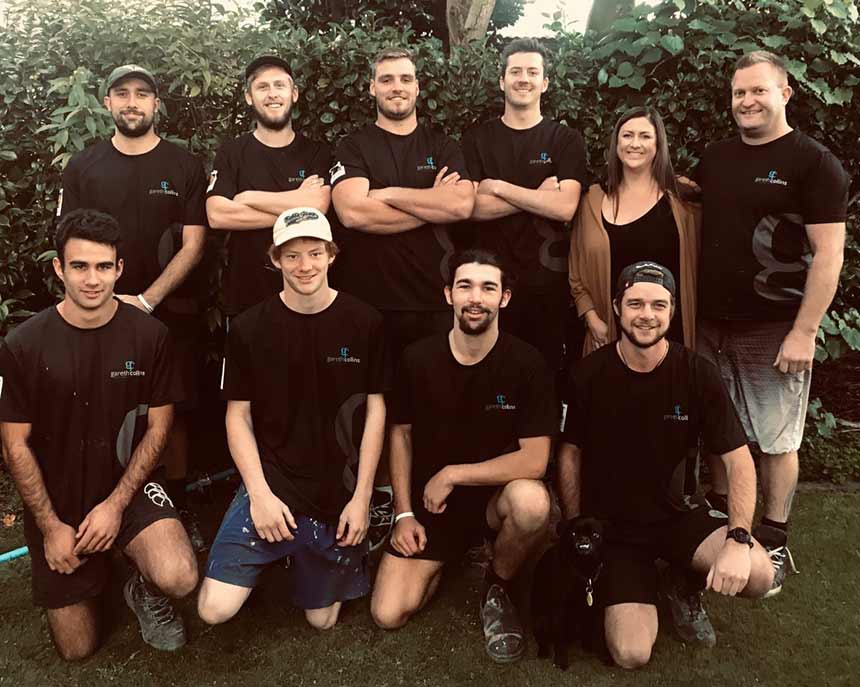 Matt Scott
Qualifiied builder
Hey, I've worked for Gareth and Tania for a combined 6 1/2 years. I've recently returned from a year working on high end renovations in Chelsea, London. The high quality of work that Gareth and our team strive for is something that I'm proud of. In my spare time I love anything outdoors, being from the football field, to the sea and up the mountain.
Jaron Doyle
Qualified builder
Hey, I have been working for Gareth and Tania since 2012. I completed my apprenticeship learning from Gareth and really enjoyed the process. In my spare time I enjoy fishing, playing sport and enjoying a cold one with the boys.
Blake Aylward
3rd year apprentice
Hello, I have worked for Gareth Collins Building for 3 years now and thoroughly enjoy working with the team that provides outstanding high standards in the houses we build. I am currently completing my building apprenticeship. I chose to enter building after finishing farming as I wanted to access the skills of carpentry and reach my long term goals. The apprenticship has exceeded my expectations thus far and it's great working alongside Gareth and the team.
Scott Chadwick
3rd year apprentice
Hi, I am currently working towards becoming a qualified carpenter in 2019. Throughout my time I have enjoyed the variety of work, being able to work with my hands and getting one of the biggest rewards out of it. Working with Gareth Collins and the team has been a great experience that I'm very thankful for. I am also a keen hunter who loves being out in nature with my dogs.
Mark Bryan
2nd year apprentice
I have been working for Gareth for two years now, and completing my apprenticeship. I really enjoy building and love working with the Gareth Collins crew. When I'm not at work, I like to go fishing, surfing, snowboarding, skate boarding and love having a few cold ones with the boys.
Fletcher Burnett
2nd year apprentice
Hi, over the past 18 months I have been having a sick time working with Gareth and his crew, picking up valuable skills along the way. When I'm not at work I enjoy getting onto the rugby field, going for a hunt or a dive, and having a brew with the boys.
Jordan Roylance
1st year apprentice
Hello, I've been with Gareth nearly a year now and am really enjoying working with and learning from Gareth and the boys, and I have recently started my apprenticeship with BCITO. I educated at Francis Douglas Memorial College, where found my passion for building and rugby.I am part of the Taranaki rugby academy, which is helping me to get where I want to be rugby wise.
Tom Conway
1st year apprentice
Hi, I'm a first year apprentice with Gareth and have been working here 8 months. I finished school at FDMC in 2018 and started building later that year. I love to go fishing and surfing in my spare time and love playing football. I'm 18 years old at the moment and hope to continue building for many years to come.
Subcontractors
We also have a great team of suppliers and subcontractors which we totally trust with the other components of the building process:
Brent Newton – Master Painter, Copestakes Plumbing and Gas, HelRimu, Timberco, Plumbing World, ITM, Elite Kitchens, Taranaki Steelformers, Central Roofing, Impact Plastering, Cadwallader Industries, Chris Hogan Earthworks, Nulook Windows, EB Brick and Blocklaying, Holes r Us, Warren Barnes, Taranaki Concrete and Pumping, Placemakers, Nagel Consultants, Dsigna Concepts, Spark Metal, Naki Garage Doors, J, Voigt Nairn, Doorworx, Garner Holdings and Taranaki Mix.